Bespoke, Special make items.
What are "Bespoke items" ? Basically anything we make to order that are not a stock, off the shelf standard product.
Can you make anything? We'll try, although there will of course be minimums and lead-times if we can and some things we will fail to make too.
What can you make from? We can make from most of our cords, tapes, elastics, ribbons and webbing etc.
Do you offer hang tag/label threading? Yes, we can arrange to have your tags(single or double hole) threaded with a variety of elastic or string options.
We can make webbing assemblies, "clipped" rings in narrow elastic, ribbon, cord & tape. We can supply "sewn" rings in wider widths of elastic, tape and webbing also.
We can supply "T" bar ends on some cords, ribbons and tapes. Below are just a few examples of what we can do for you:
If you cannot see what you require that doesn't mean we can't make it.
Please contact us with details of your requirement, we would be delighted to quote, we love a challenge!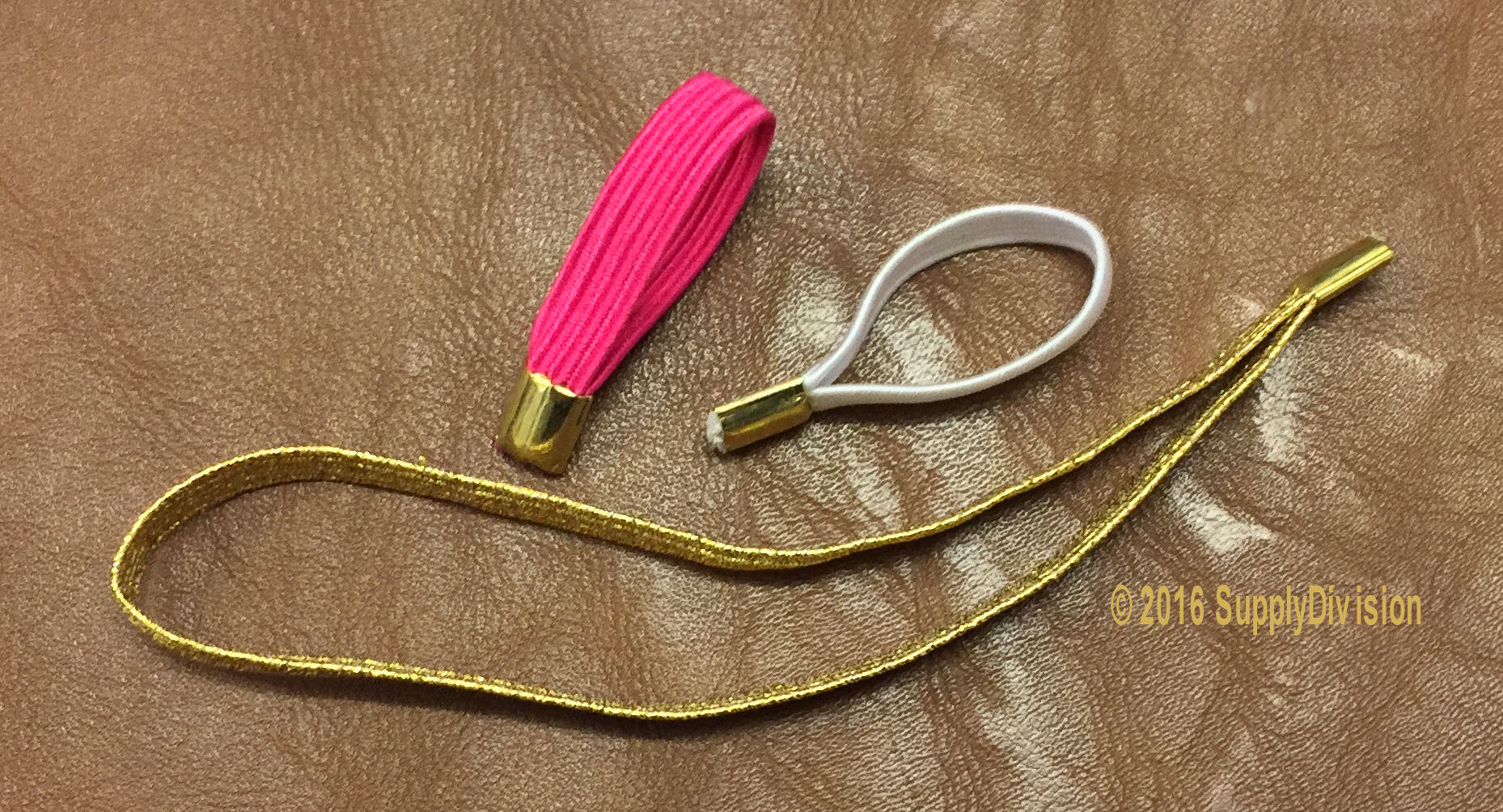 Did you know: Circumference is approximately 3.14 ( π, pi ) times the diameter.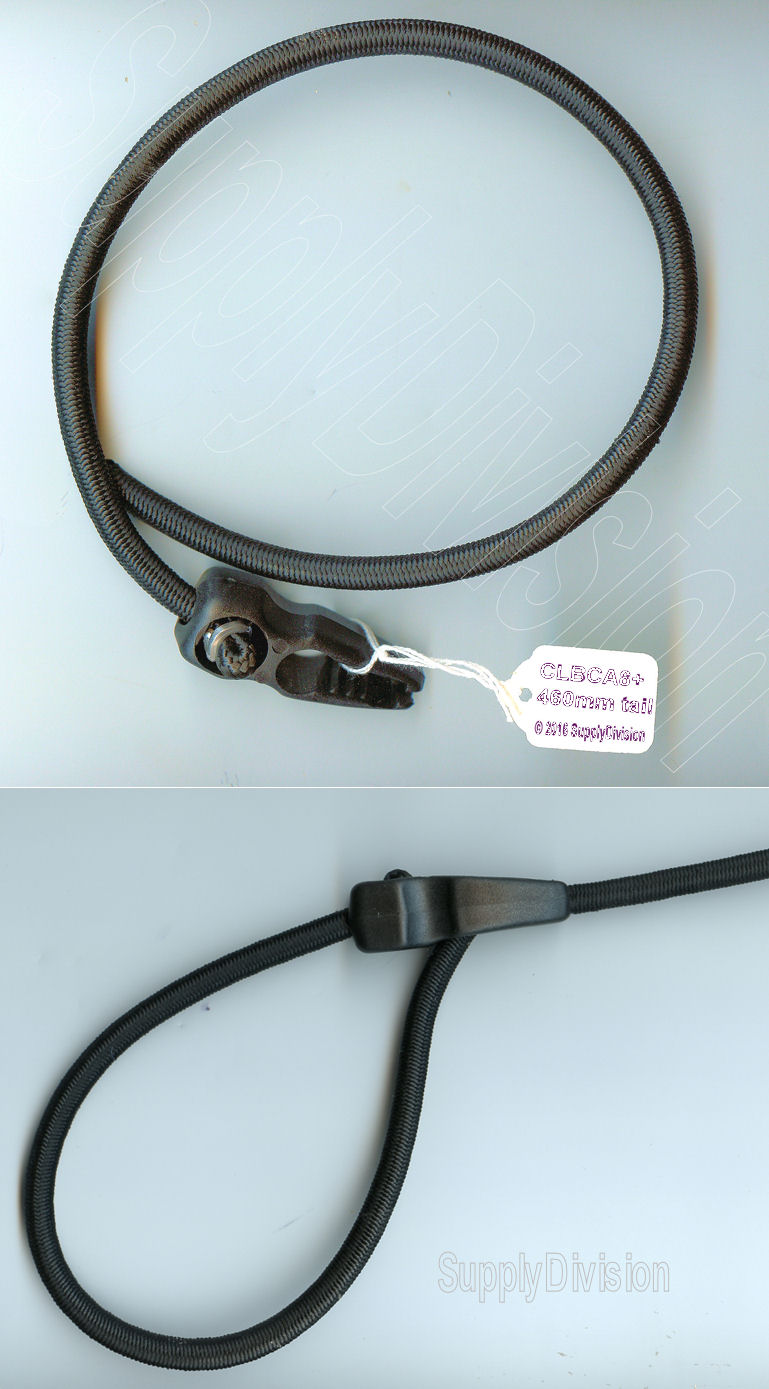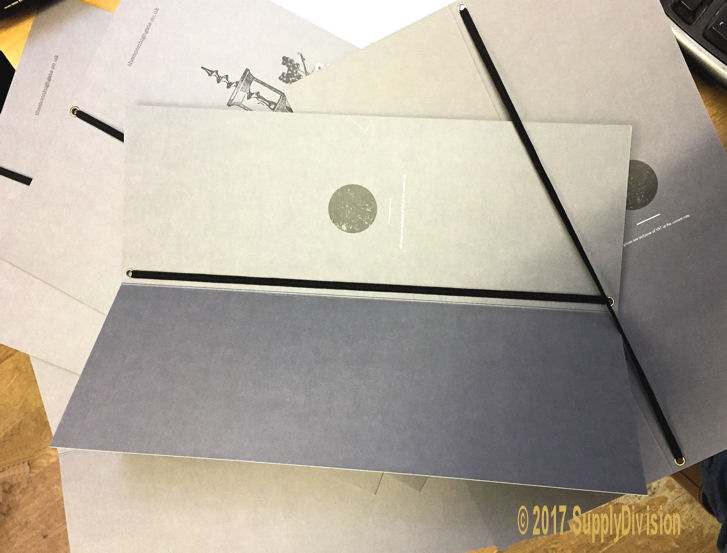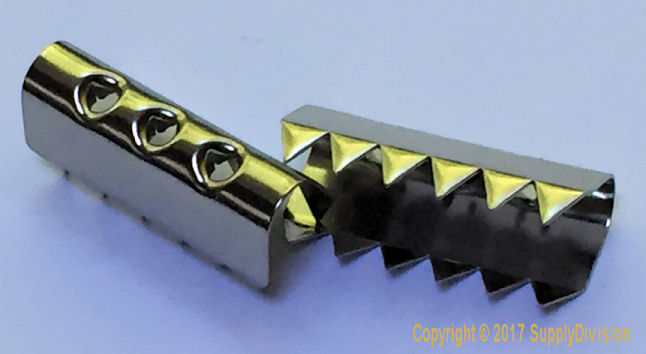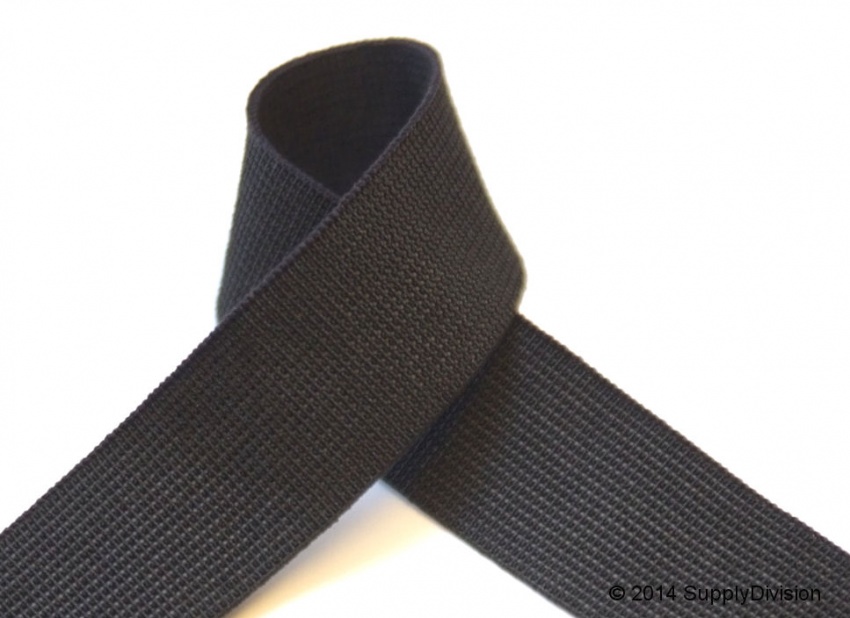 Badge fitted to cord loop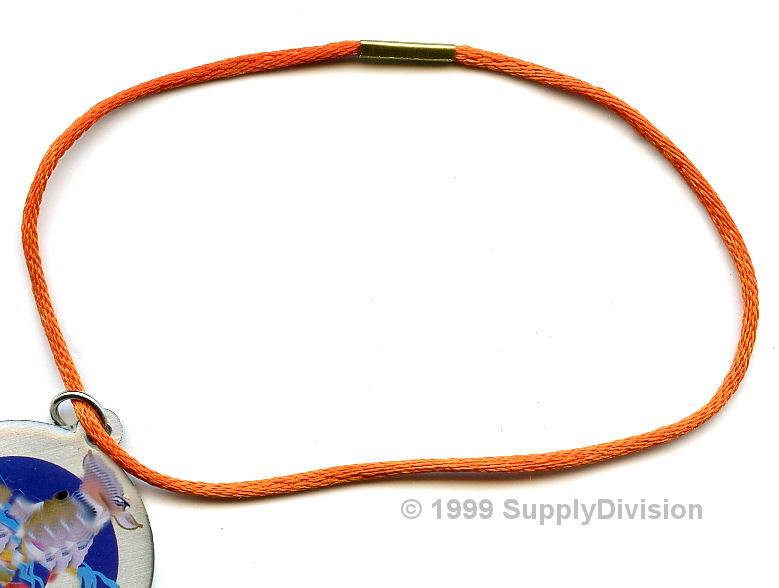 Waxed cord tied loop.

Tagged elastic lengths Loop with "T" bar 7mm flat elastic with end loops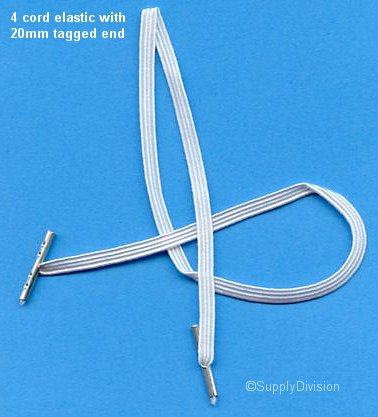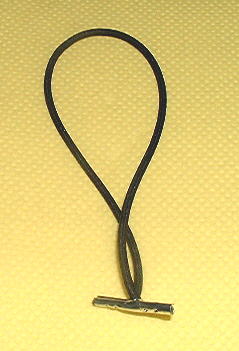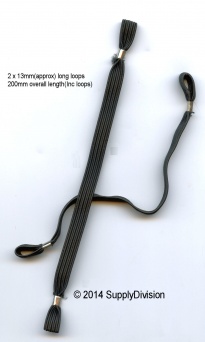 Tagged cord bag handles Menu/folder elastic rings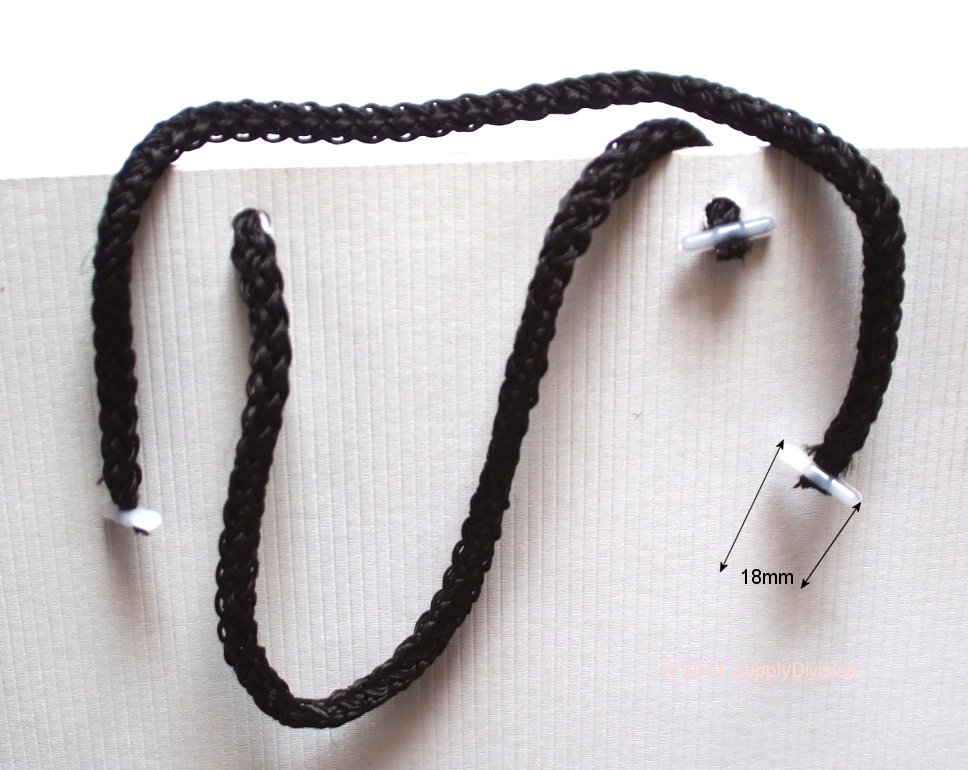 We are trade suppliers and customise many of our elastic, ribbons, tapes and webbings to order.
We are able to offer most of our elastic items, round or flat, in cut lengths and/or assemblies.

Probably the best shade choice in Europe! Our range of over 180 shades of double satin ribbon can be
supplied custom printed on rolls or in cut lengths. (500m printed minimum)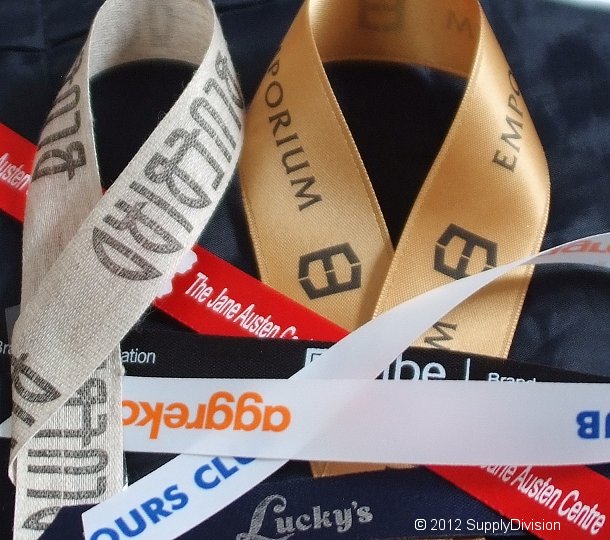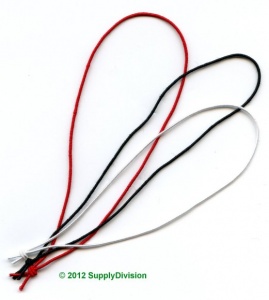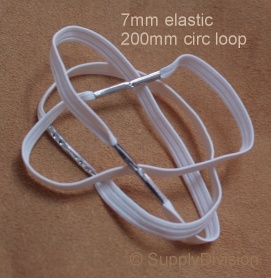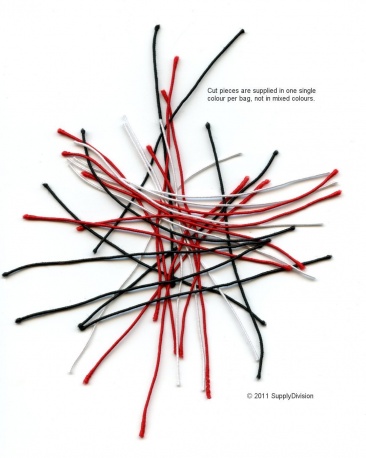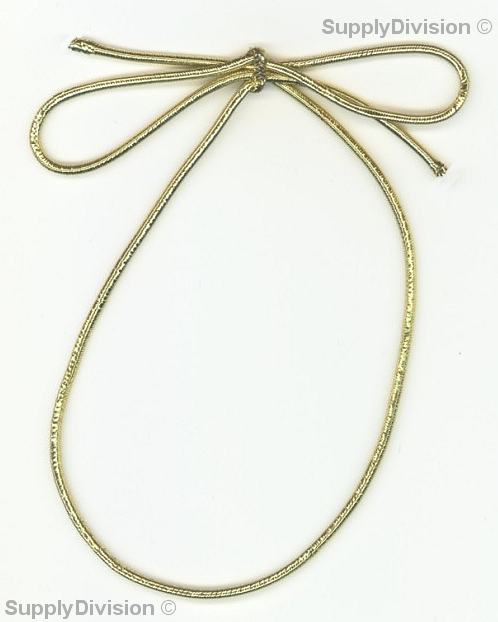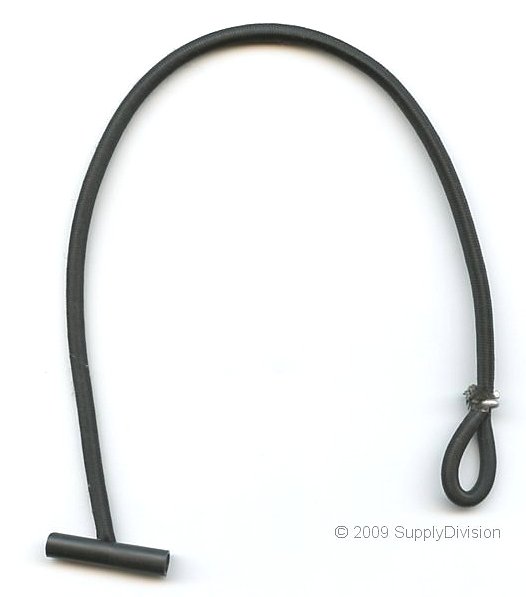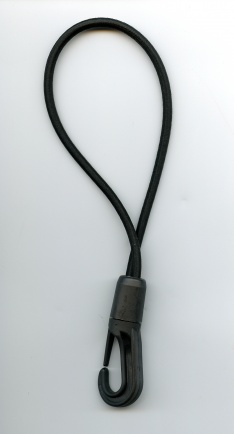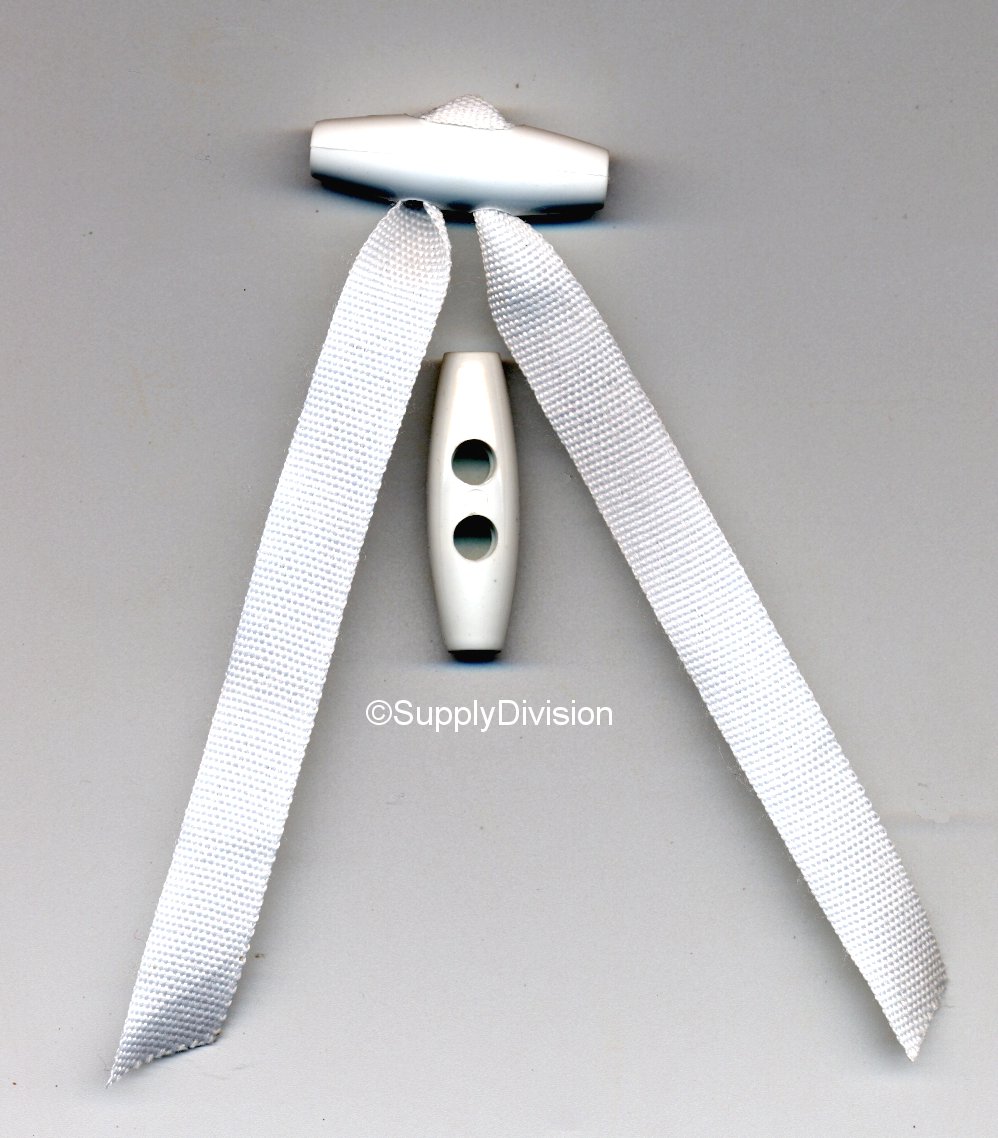 Cut webbings with or without fittings: Our webbing, plain or twill/herringbone can also be made up into assemblies and/or supplied pre-cut to specific lengths.Minimum quantities will apply. Normally starting at approx 1000pcs(item dependant) on assemblies/cut lengths.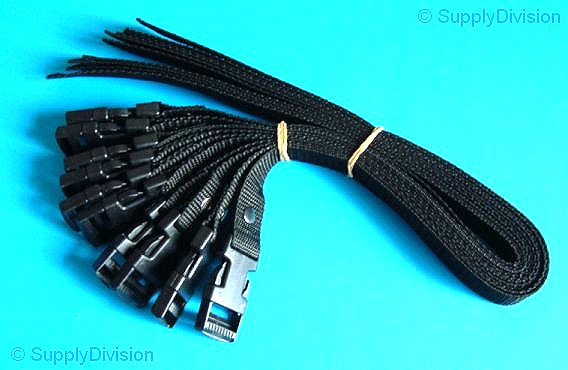 Elastic cords with "ball-ends"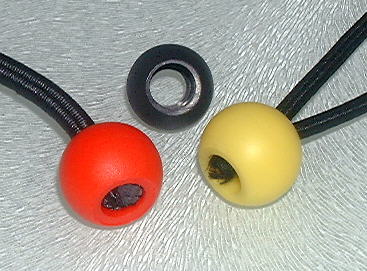 Please email us with details of your particular requirement and we would be delighted to provide a quotation.