This self-piercing 4mm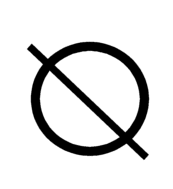 internal brass based (rustless) lacing eyelet is sold in units of 1000pcs, order washers separately. Please see above for bulk order discount options. It is approx 4mm long when unset. Coloured eyelets can have a delivery lead-time of up to 5 weeks if out of stock. If your requirement is urgent please confirm availability before ordering. Once placed, orders for coloured eyelets CANNOT be cancelled as the may be "ordered-in" and, due to logistical issue, we cannot return them to the factory.

These items are brass based rustless. Watch out for "cheap" steel-based eyelets sold on some other sites, they WILL rust. in wet OR damp conditions.
The approximate approx weight of 1000pcs is 175g
If you only require a very small quanitiy of this item please try TrueTrim.com via HERE
Customers who ordered this item also ordered:
| | | | |
| --- | --- | --- | --- |
| | | | |