Bespoke, Special make elastic items .
Please scroll down, below are just a few examples of what we can do for you with our elastic products or go HERE to see some other, non-elastic options.
THIS WEEK ONLY: FREE CUTTING* OF STOCK ITEMS FOR ORDERS OVER 1000m(per item) (16/10-20/10).
Simply order the item on roll/reel and advise on the cut length you require in the comments section during check-out and we'll do the rest. It's as simple as that.

*( One length per order)
We can lace your pre-holed/eyeleted folders, menus or tags with many of our cords or elastics. We can produce "T"-tag bag handles from many of our cords.
We can cut most of our elastics,round or flat to order.
If you cannot see what you want below that doesn't mean we can't make it. Please contact us with details of your requirement, we would be delighted to quote, we truely love a challenge!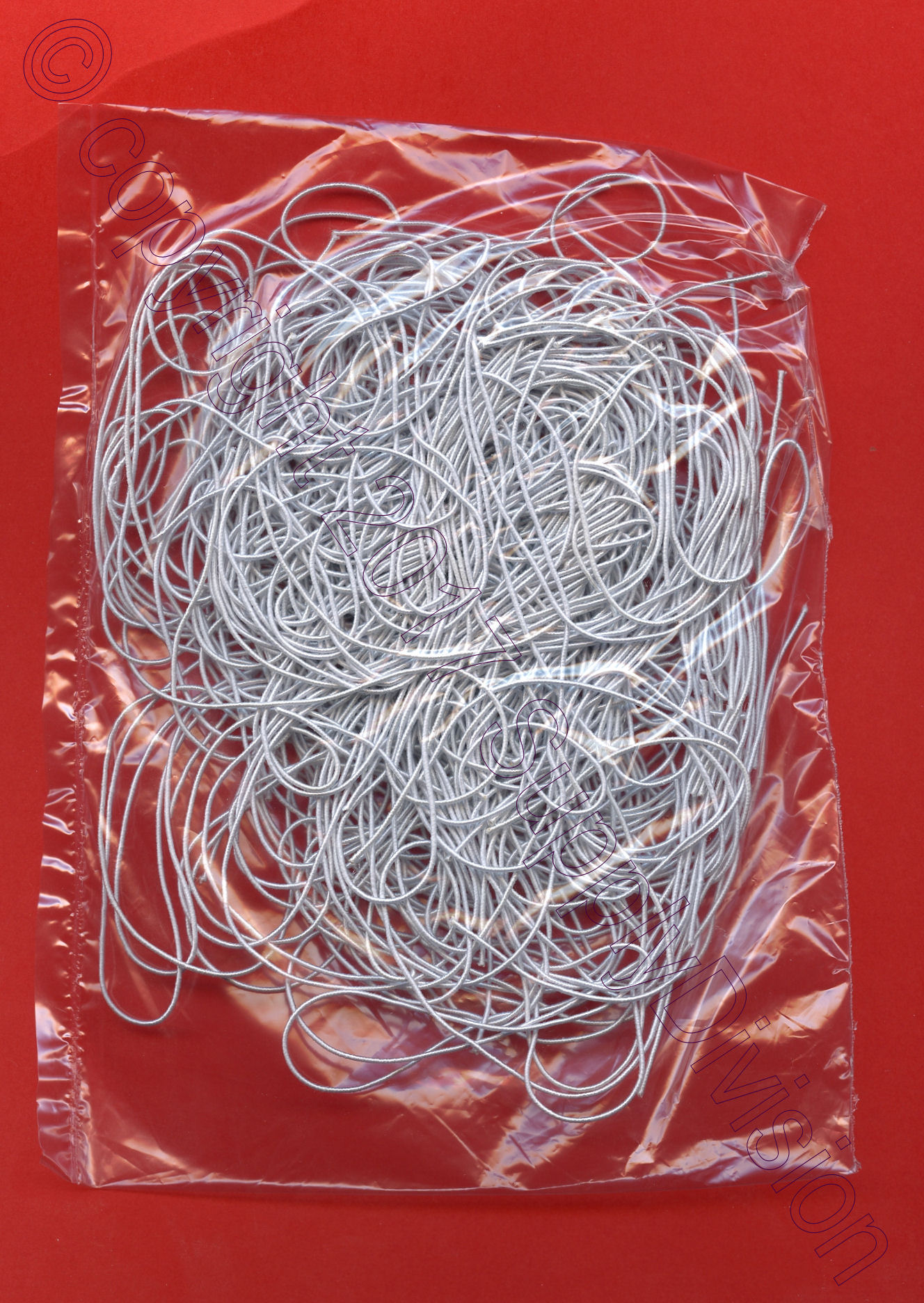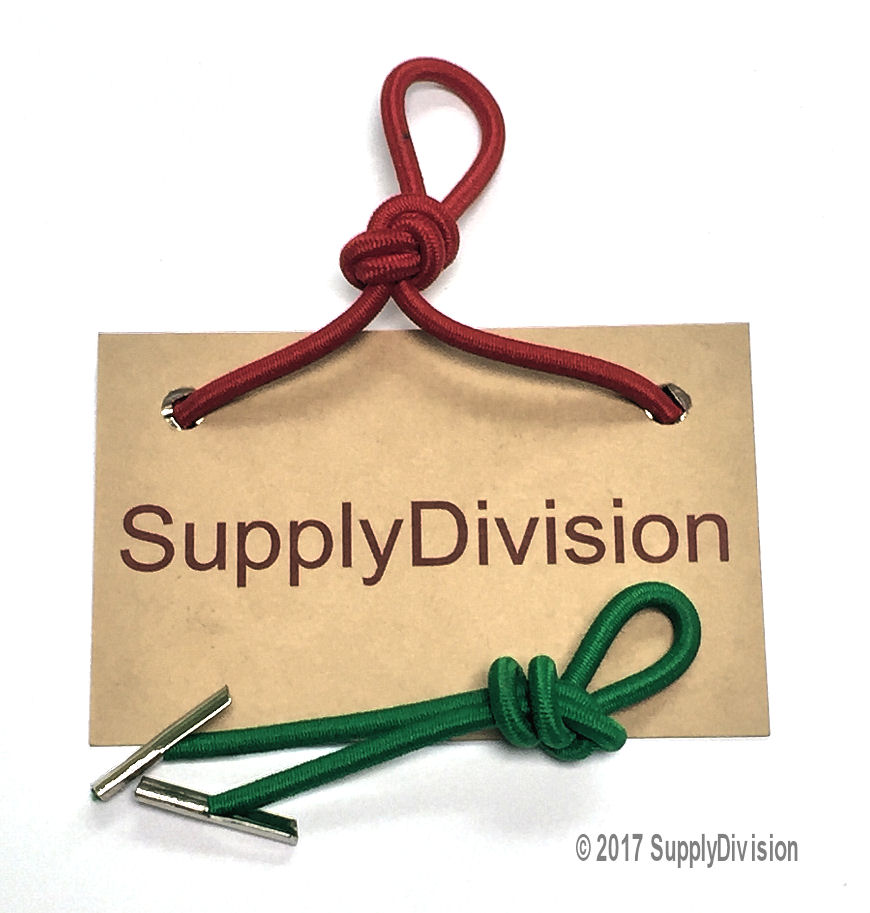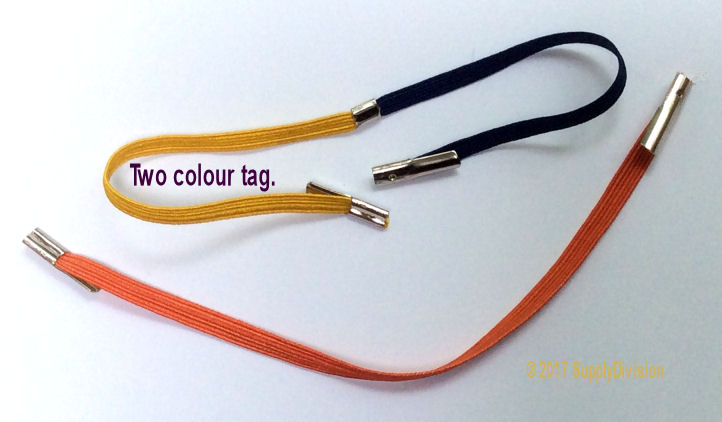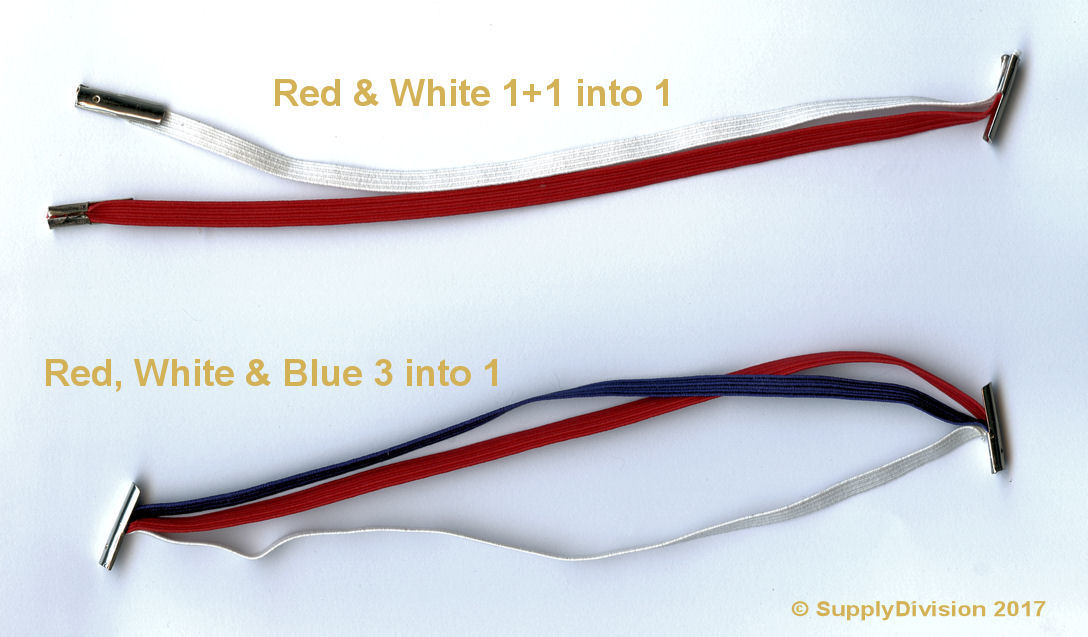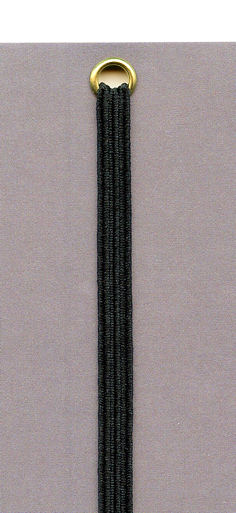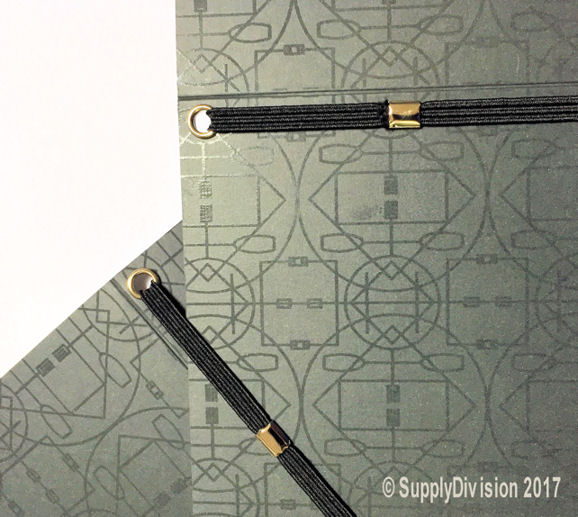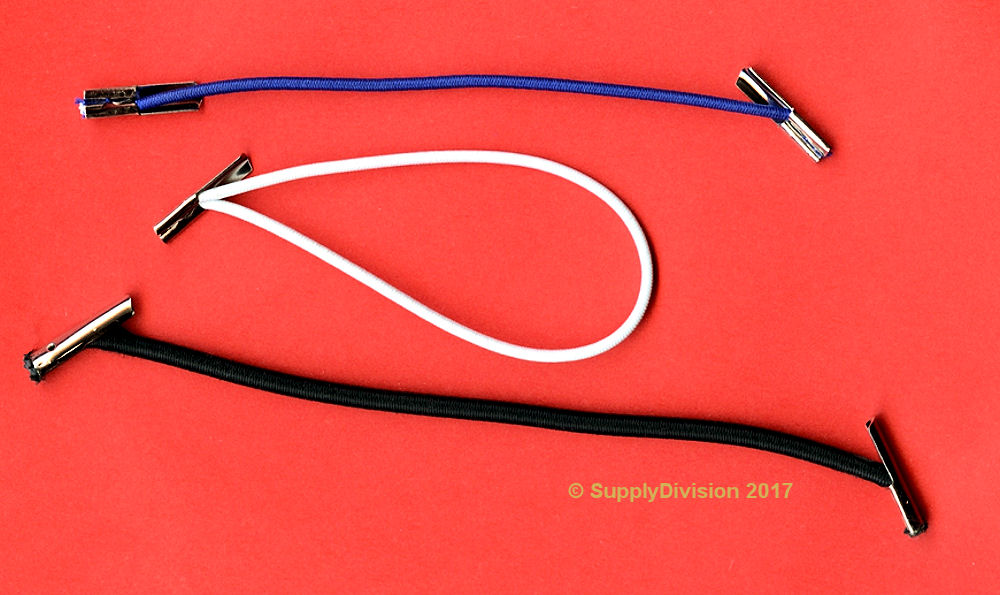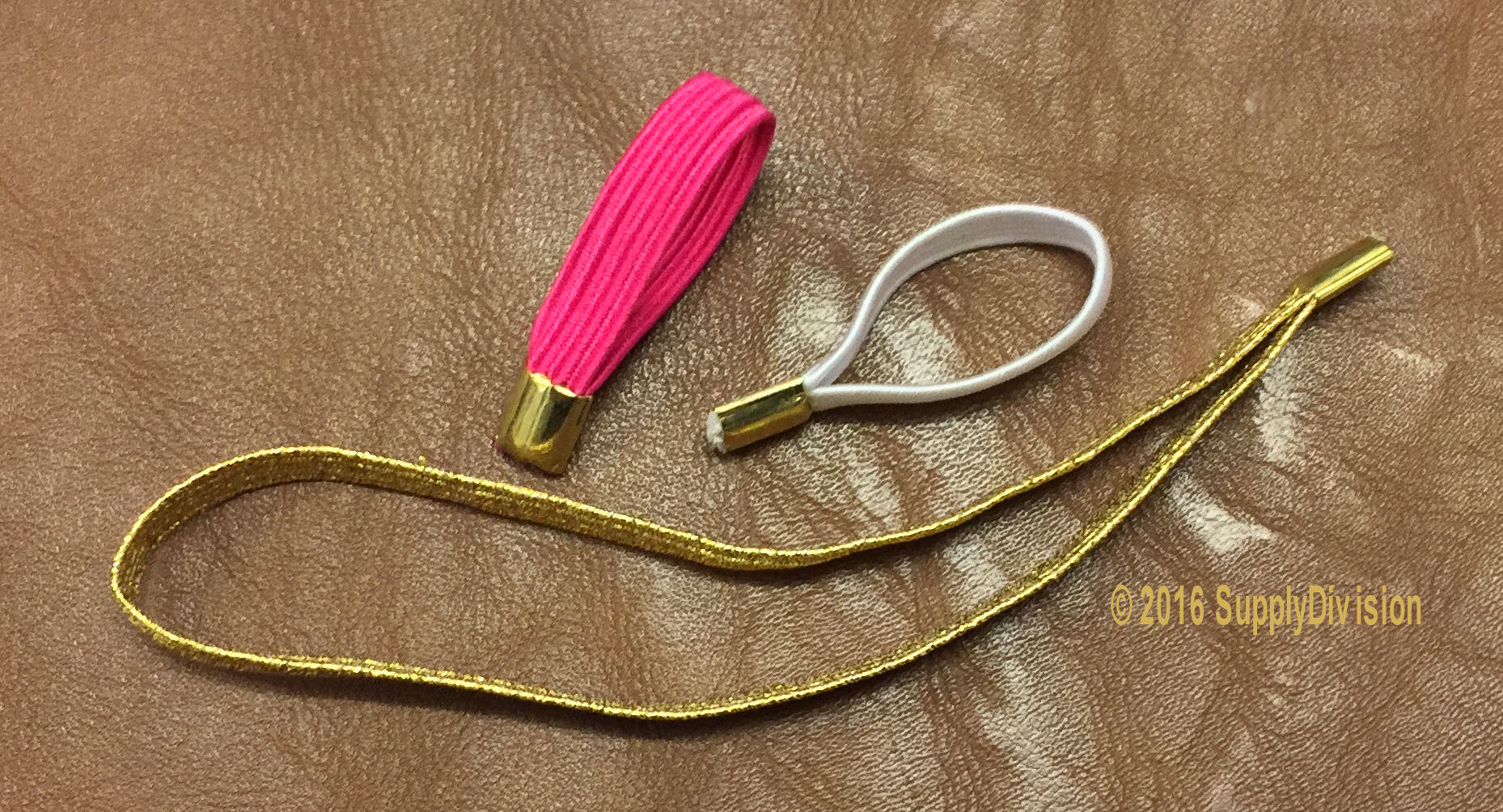 Did you know: Circumference is approximately 3.14 ( π, pi ) times the diameter.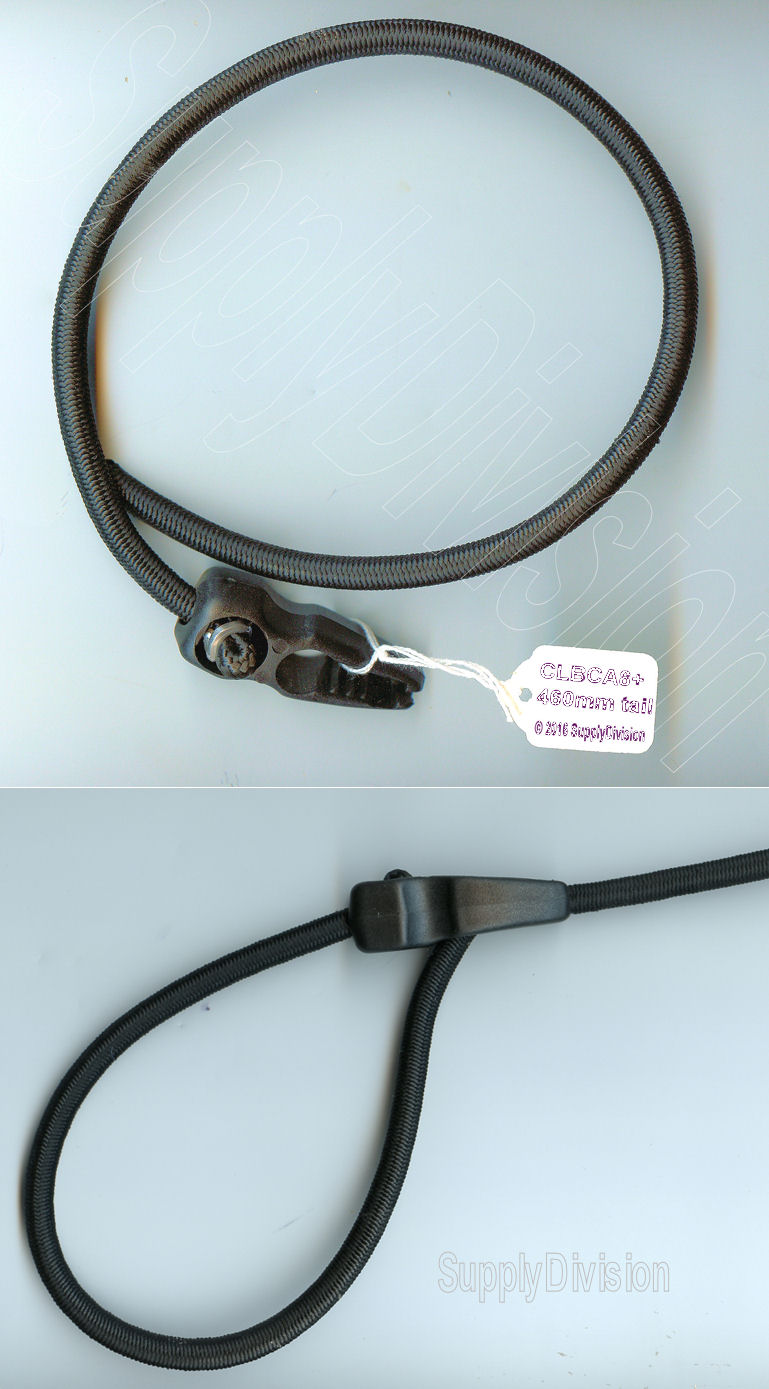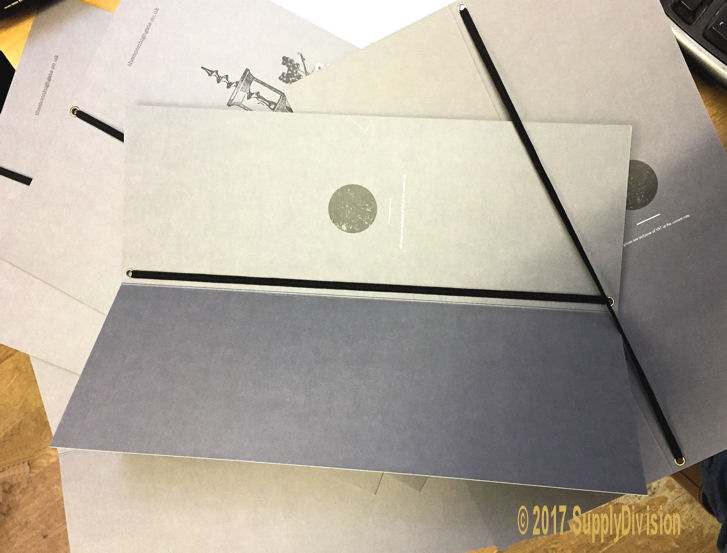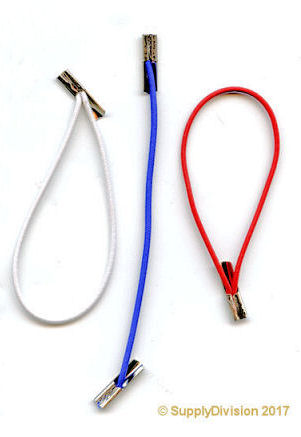 Tagged elastic lengths Loop with "T" bar 7mm flat elastic with end loops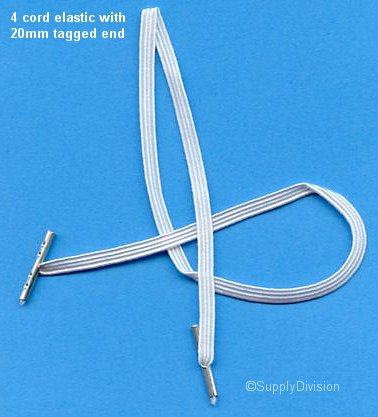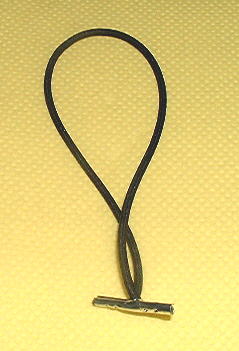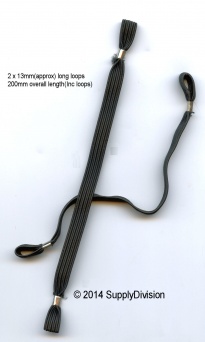 We are trade suppliers and customise many of our elastic, ribbons, tapes and webbings to order.
We are able to offer most of our elastic items, round or flat, in cut lengths and/or assemblies.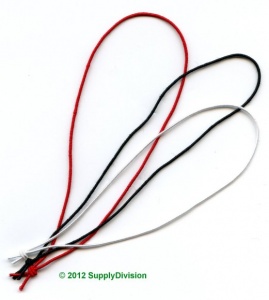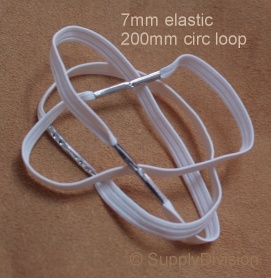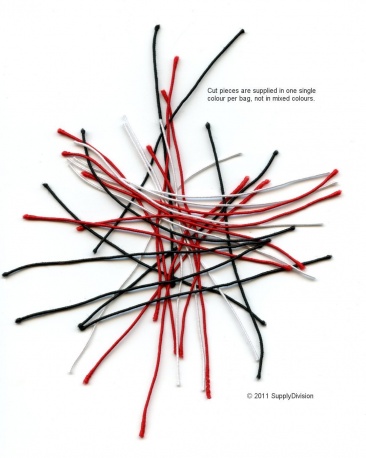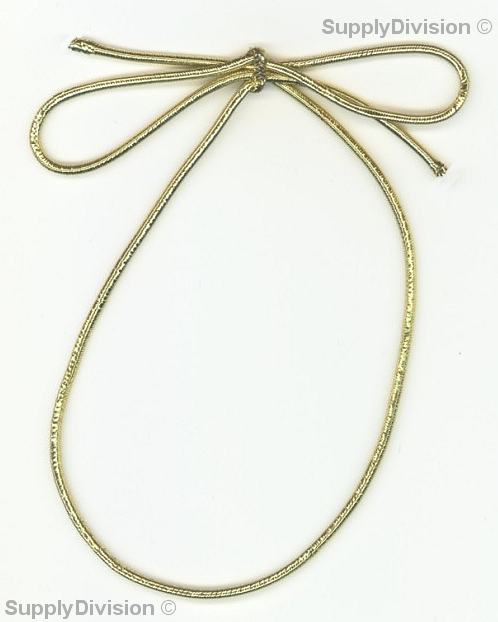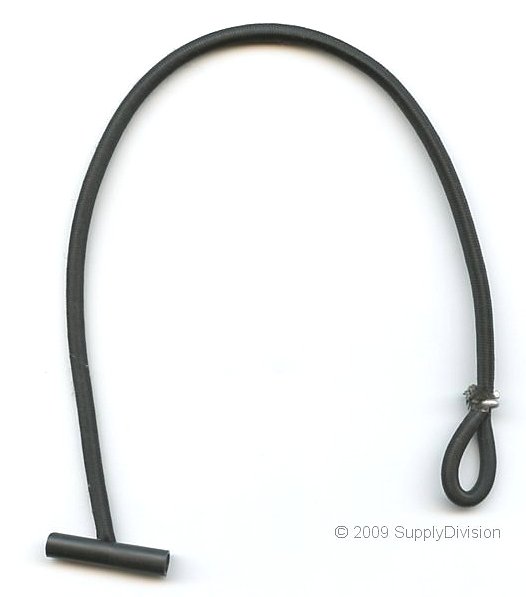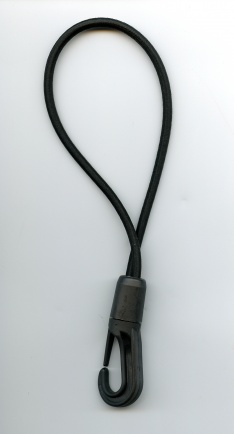 Elastic cords with "ball-ends"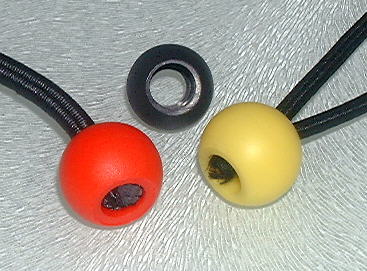 G
o
HERE
to see some other, non-elastic options.