Fine luggage/swing tag / mask elastic. (0.65mm approx)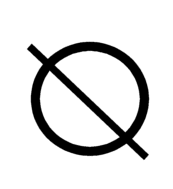 See drop-down menu above for current colour options and below for bulk order discounts. The maximum extension on this item is 220%. i.e. 1m will stretch to a maximum of 2.2m.

For White/Ecru option go HERE and for Black please go HERE. Red and Royal Blue is currently out of stock on reels.
This item is currently sold on variable weight cones. Minimum order 1Kg. See above for discount bands.
This elastic is sold by the weight on variable weight cones. It has an approximate yield of 1200m(+/-6%) per Kg. Pictures for illustration purposes, from time to time cone style/type may vary.
Some options are also supplied in PRE-CUT LENGTHS and or tied into loops, see items in THIS CATEGORY.
Please note, whilst we always attempt to meet the quantity ordered exactly, this item is put-up on variable weight cones so we reserve the right to dispatch between +15% to - 10% variance weight on the quantity ordered and still call the order complete.
*Due to the complexity in producing this fine covered elastic the variance of metres per Kg, due to the quantity of yarn/rubber % per metre, is +/-6%. If exact length is vital then you must calculate this variance into your ordering quantity.
We are trade suppliers and are ALWAYS prepared to discuss bulk order or non-standard enquiries. If the item/option you require is not listed please contact us with details of your requirement.
If you only require a very small quantity of this item please go HERE.
This product is simialr to or also known as: m128 and/or m139, mask elastic, ME02, luggage tag elastic. air freshener elastic, tag elastic, EU1MC, EC4PESMC.
Customers who ordered this item also ordered: