Scroll down and select a sub-category for trade & wholesale supplies of cords from 0.5mm to 10mm.
We are not retailers, If you require small quantities please use TrueTrim.com.
If you cannot find exactly what you want please email us with the details.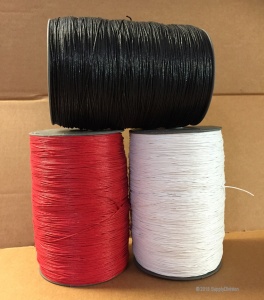 Click on individual items to see prices, discounts and availability details etc. If you are not sure what you want, just ask.
Ultrafine Cords 0.5mm Approx.

diameter.

Cords 2.5mm to 3.9mm Approx.

4mm Approx.Cords.

Approx. 5mm to 6mm cords

8mm+ Cords & All ropes