This UK made 2mm(approx)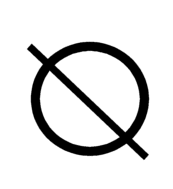 diameter round elastic is supplied on 200m(All options) or 50m reels(colours only on 50m's).

This item has an extension(stretch) of approximately 210%. (1m will stretch to approximately 2.1m). It is constructed from a natural rubber inner and a hardwearing 100% polyester braided outer. This is a quality UK made item, it IS NOT the cheap, soft stretch product which can be seen on some on-line shops/auction style sites made in highly poluting factories in the far east.. If multiple sample reels of the same colour are ordered we may elect to supply the quantity on one single reel.

This item can also be supplied in cut-lengths and/or in made up assemblies. see HERE for the item with our "T", tongue tag ends. The price will be dependent on the length & quantity. (Minimum approx 1000pcs(length/colour dependent).) Please contact us with details of your requirements and we will be delighted to quote.

If the colour/option you require is not listed please email us with details of your requirements. We may be able to have it produced for you. Non-stock colours are made to order, dispatch approx 21 days from order/payment.

We are trade suppliers and are always prepared to discuss discounts against larger, bulk order enquiries. If the item/option you require is not listed please contact us with details of your requirement.

If you only require a small quantity of this item please try TrueTrim.com HERE.

This item is made in the UK. It may be manufactured from or contain imported components/constituent parts.

Made in Great Britain

Made in the UK with a natural rubber inner and a 100% polyester cover under strict quality & pollution controls. Please see above for bulk order discount bands.
This item has sometimes been referred/compared to or is AKA: ELSC/2mm, Hat elastic, Article 40019, P84, TPE84, narrow bungy,

Please note we try to ensure our scans are the very closest possible representation to reflect the true shade, however we have no control over the monitor settings on which they are viewed.
Customers who ordered this item also ordered: