Cut pieces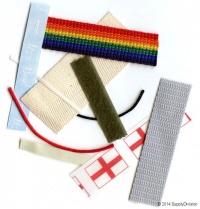 We custom cut most of our ribbon, tape, cord and elastic options to suit your requirements.
Scroll down, below you will find just some of our most popular cut-piece items. If you can't see it that does not mean we can't do it, just ask.
We are are "trade only" site. Please sign-in or create a profile to see prices, discounts and order. Thanks!